All About Jazz: *****
"The end result is a truly magnificent album […] Together they have created a modern classic."
(Go to review)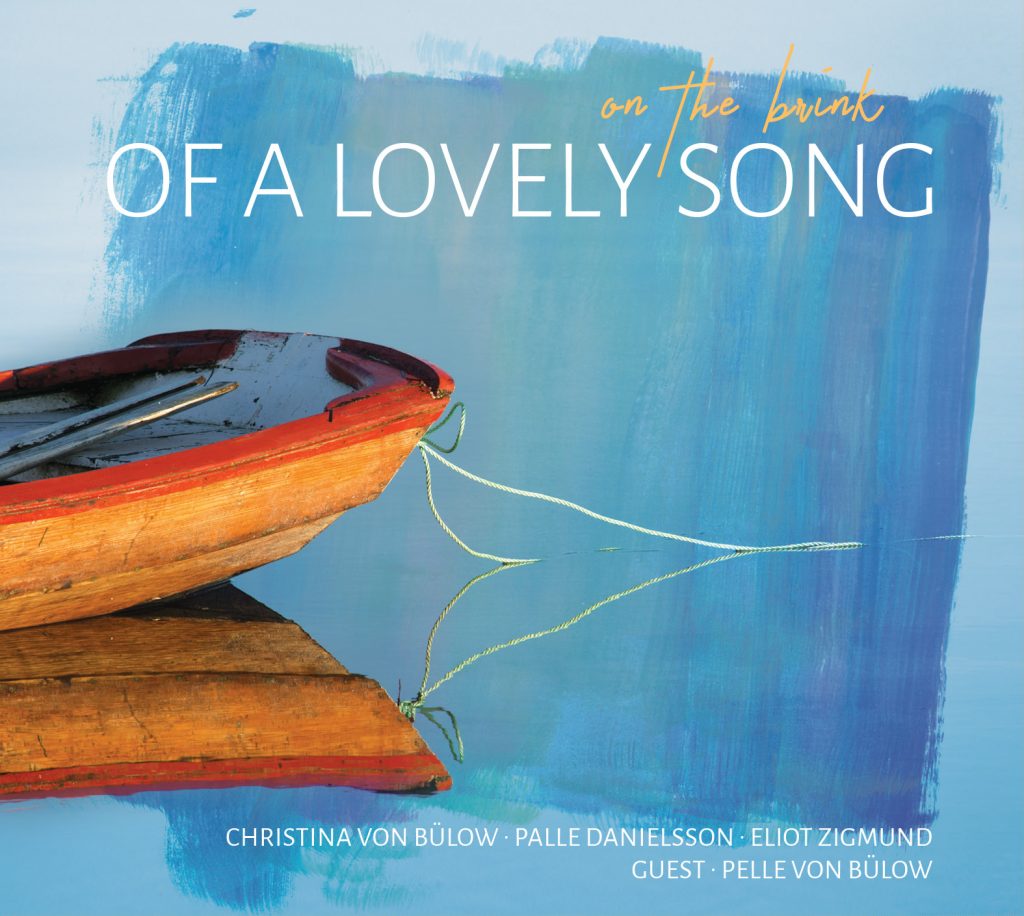 On the Brink of a Lovely Song
"… The present CD is all about this element of variation. But it's also about being natural, playing melodically. AND it's an album about interplay! Every bar these musicians play breathes this truth…"
Album out now on Storyville Records.
When listening to Christina's playing on this album, you may sometimes be in doubt as to whether she is improvising or presenting a new melody based on a familiar song. The truth is somewhere in between!
What makes this recording so special is the feeling of a collective spirit throughout. Christina is the main soloist, of course. BUT, she is listening so intensely to the other musicians that she gives herself time to breathe and make pauses in her solos, to the extent that the music becomes truly collective in certain passages. Especially when the actual solos on a tune are finished, and before the return of the melody. Christina's ear for harmony never fails her – something I, as a pianist, immediately recognize – so that not only the quartet tunes, but also the trio numbers without a harmony instrument make for very satisfying listening!
Throughout the album, her saxophone playing is carried by a more than competent bass-and-drums team. Palle Danielsson's bass plays counterpoint to Christina's sax lines, and Eliot Zigmund supports everything elegantly on the drums. Both players are veterans from the history of jazz, known especially from the groups of Keith Jarrett and Bill Evans, respectively. Bill Evans' spirit is particularly present – for example, on Jimmy Rowles' famous ballad "The Peacocks".
As an extra bonus, we meet a coming star on his instrument, the young guitarist Pelle von Bülow, son of Christina. His playing is subtle and melodic like his mother's. And like her, he's really LISTENING to his fellow musicians.
– Thomas Clausen
Out Lee – Bülow/Danielsson/Zigmund (feat. Pelle von Bülow)
---
Christina von Bülow with the Tivoli Ensemble
"I Concentrate on You" & "The Midnight Sun Will Never Set" live at Orangeriet, Tivoli 2017.
---
Christina von Bülow Kvartet – "A Time for Love"
A tribute to Stan Getz live at DMA Jazz 2016.
Christina von Bülow (as)
Ben Besiakov (p)
Daniel Franck (b)
Frands Rifbjerg (dr)
---
Berlingske: *****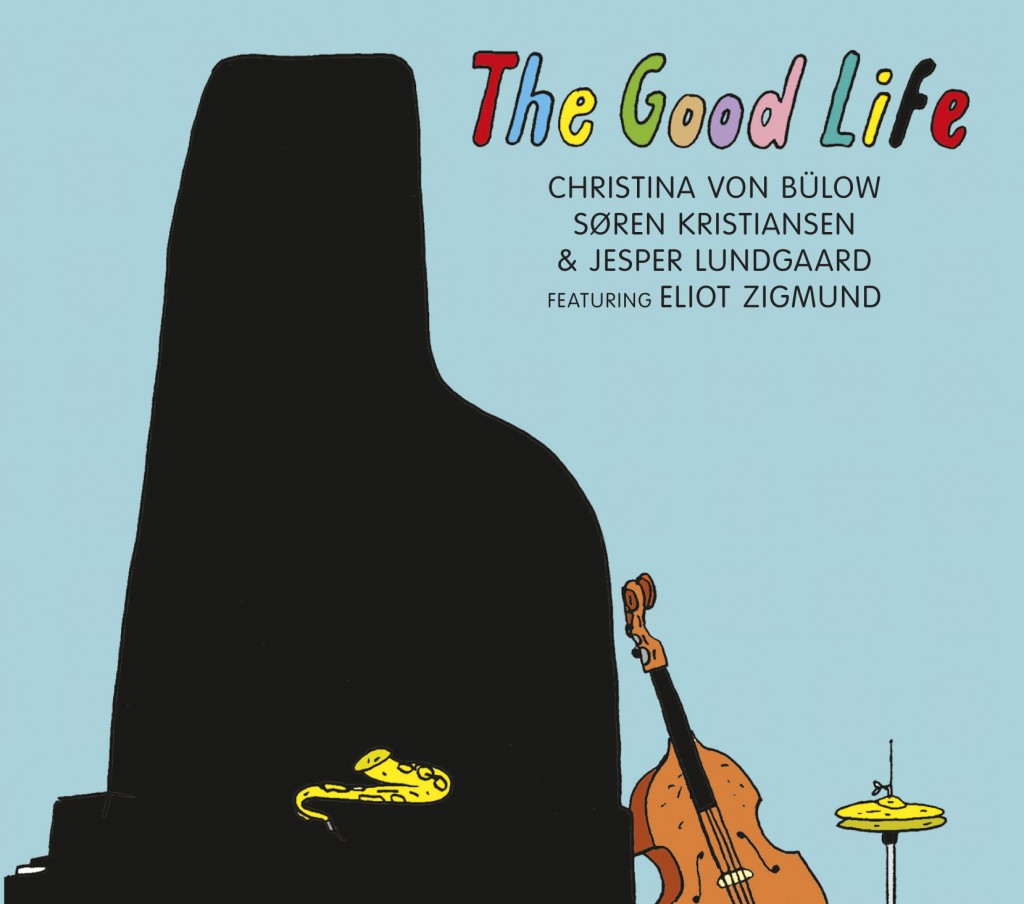 "Scandiavian? No: Jazz!
The music on this CD risks landing in a box where it doesn't belong"
[…]
The four musicians of this recording play jazz in the modern Danish tradition, which was created through powerful inspiration from the '60s and onward through the many prominent American jazz musicians who settled in Copenhagen and became an integrated part of the Danish scene. The music heard here was created from this inspiration. It is founded on all the sounds coming out of the bebop period – but still it never ceases to challenge. Because they have an historical consciousness, and because they are all top-notch instrumentalists, these four musicians are able to focus on letting their own personal musical language unfold freely in the given setting. It is true that Christina von Bülow's sound is translucent, but her fearless melodic understanding also reveals that Stan Getz and Lee Konitz have been her personal mentors and tutors. Pianist Søren Kristiansen never hides his different but equally solid roots in another American school of jazz founded by Tatum and Peterson, but he too adds his own advanced harmonic understanding to a very personal expression. In the middle of it all we hear bassist Jesper Lundgaard with his rich, steady beat, his virtuosity and his solos, which – due to impressive techniques – take him to adventurous far-away corners rarely touched by most other internationally famed bassists. Finally, we find Eliot Zigmund at the drums. Not because he once was Bill Evans' drummer, but because he can do something that many European drummers still find difficult: to play with intensity and insistence – and relaxed at the same time. At first, Zigmund's playing seems discrete, but listen again, and you will discover how attentive and driving it is despite its apparent tranquility. All six tracks on this selection come from the Great American Songbook of popular music and jazz. (Although Sacha Distel, the composer of the title track, is French.) This music has inspired thousands of jazz musicians before, and it continues – every time – to coax out new facets in the musicians who play it. And so it is here as well. From Christina von Bülow's imploring glissando on the introductory note of "It's A Good Life" and for the next hour or so. It's the good music.
– Peter H. Larsen
---
---
Bülow/Kristiansen/Lundgaard feat. Eliot Zigmund – The Good Life (from the album 'The Good Life')